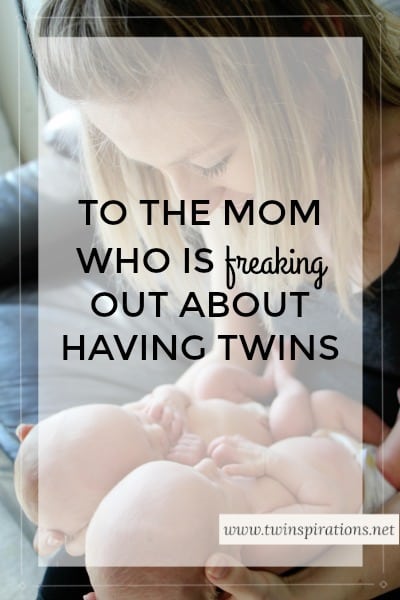 My husband and I had a plan. We would start a family after being married a year, so  we would have some time to travel and build up our business we had started, and just do the things that are harder to do with children in tow. It was a great year and we did lots of travelling and memory making, just the two of us. After the year was up I figured that we would just have a baby right away. We were young, so what could go wrong? Well as many other couples know, it doesn't always just happen exactly when you think it should. I did some tests and blood work, changed my diet, talked with my Dr. and everything I could think of. Apparently I was normal and just needed to relax about it all. But the thought of not being able to be a mom scared me. I had to be a mom. It was what I was supposed to do! It was all I ever wanted to be when I grew up. We wanted so badly to have a big family.
Taking a break was a good idea, so I tried to not obsess about it and just let nature take it's course for a few months. When I started to suspect I was pregnant I tried to not get too excited, in case I was wrong. I waited a loooong time and then finally did a home test, which said positive. I was so happy! It was my husband's birthday the next day so I told him I had a birthday present for him that he could see in 9 months or so. He was pretty pumped! We told my parents right away and I booked an ultra sound for the next week to make sure I was actually pregnant and to see how far along I was.
I now advise other moms I know to never go to their first ultra sound alone. I figured there wasn't much to actually see anyway and so why should my hubby take a whole day off work to come with me when I just wanted to confirm that my Dollar Store home test had been legit. Imagine my surprise when the technician told me that she saw two heart beats! My first thought was actually, "What? My baby has two hearts? How can this be?". Then something like, "I can't have twins! I just can't!" I had been totally prepared in my mind to be a mom of one. Twins didn't run in my family and so my mom had always talked about how it would be unlikely anyone in our family would ever have twins. So how could this happen to me? Yes, I wanted lots of kids. Yes, I loved kids. Yes, I was getting two for one. I was confident in my abilities to take care of one baby and to learn how to be a good mom slowly..one baby at a time. But twins? That was terrifying.
I drove home in a daze (almost rear-ending two other vehicles on my way) and tried to figure out how to tell my husband. Having one baby was really life-changing, and a big adjustment. How could we handle having twins? My husband had joked a few times prior about how cute it would be to have identical twin girls, but I'd answered him that it wouldn't happen since twins didn't run in my family or his. What I hadn't known was that having twins could happen to anyone, it didn't have to be genetic. So he took the news a bit better than I did and we proceeded to tell our family that we were starting off parenting in expert mode. Everyone was very excited and we were assured of having lots of help and support.
It's hard to describe all the different thoughts and feelings you get when you find out that you're finally going to be a mom. All the moms reading this can relate I'm sure. "Will I have a good pregnancy? Will the baby be okay? Will it be normal and healthy? Will I be a good mom? Can I handle this major life change? How will I still have time to be a wife and also pursue my own hobbies and interests? Will I ever sleep at night again?" So many fears and doubts suddenly come flooding in along with all the joy and excitement. Moms of multiples can attest that these thoughts and feelings are multiplied indeed! I didn't think I could have twins because it wasn't a genetic thing in my family, and I didn't think I could have twins physically and emotionally. How could I be a good mom and take care of them both, their physical, emotional and spiritual needs? There was only one of me! I had moments of feeling guilty that I was freaking out about bearing two babies at once when I knew there were so many women who would gladly have done anything to have a baby of their own, not to mention two of them. But when I thought of my perceived capabilities as a future mom, I just didn't measure up.
However, in these times of personal assessment of one's capabilities for an impending major life change, it's always good to look outside oneself to the people in your life that are there for you. I had a supportive husband who was there to walk beside me on the journey and I had family close by that was on call to help me throughout my pregnancy and the first year. I was very blessed and am very thankful that they all helped me to keep in perspective the reality that I was a good mom and that when I said "I can't", they told me "yes, you can". My pregnancy was long and difficult with severe nausea and lots of bedrest, but thankfully my little ones were in perfect health the whole time. I had a delivery that wasn't ideal, but if I had to do it again, I know I could do it. The first year has been crazy difficult at times, and a huge adjustment, (definitely a blur!) but we made it through and if we had to, could do it again. So now I know that I can have twins, and I'm so thankful, because it's made me stronger, and it's made me appreciate my husband and family so much more for being there for me when I'm not so strong.
It's hard to admit our personal weakness and limitations when we want the world to see us as supermom, but we were not meant to go through life alone. We need the people around us, for support, for encouragement, and to pick us up when we're feeling down. If you're a mom or mom to be who's feeling like you "can't", don't be afraid to talk to the people who love you and who are waiting to tell you that "you can".